In preparation for their wedding happening this weekend, the lovely couple released their stunning
Game of Thrones inspired pre-wedding photos
and we are getting major mother of dragons vibes. Yes! Khaleesi!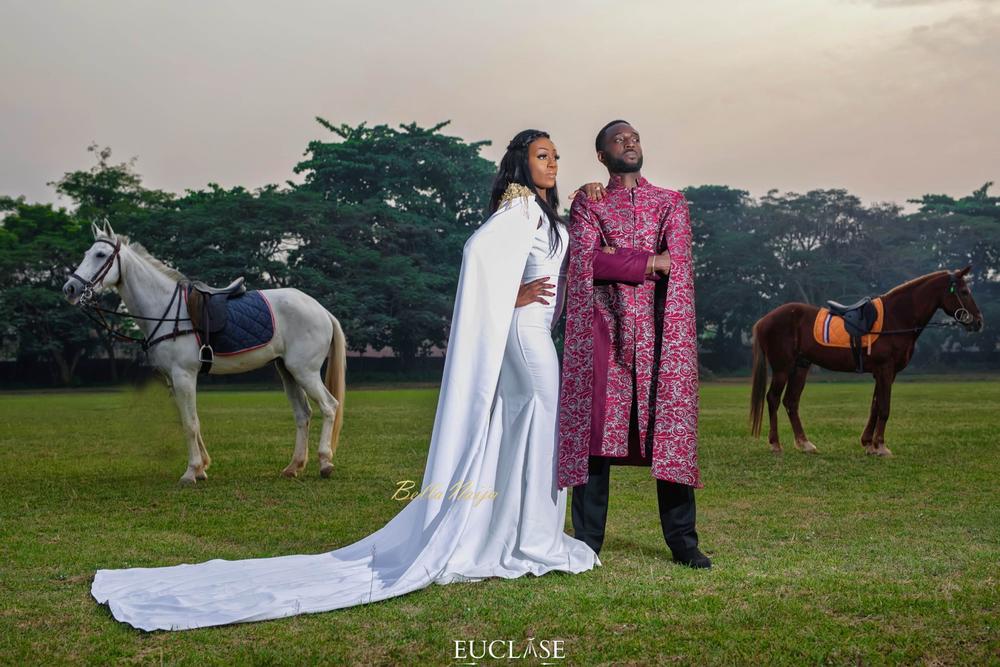 The couple met when a persistent mutual friend insisted they meet. They finally did and it was love at first glance. Their forever journey would take a while before they decided that they could not leave without each other. Talking about why he chose to pop the question to Billie, Olumide said:
"I could see her my best friend, my life partner, and most importantly mother of Oni's. I knew without a doubt, God saw my heart cry and sent an angel from her throne in Heaven to heal me and show me God's true love. Because I fell in Love with Billie, my faith in God is restored and forever strong."
READ ALSO:
Celebrities Fashion Trend that bursted the social media in 2017.